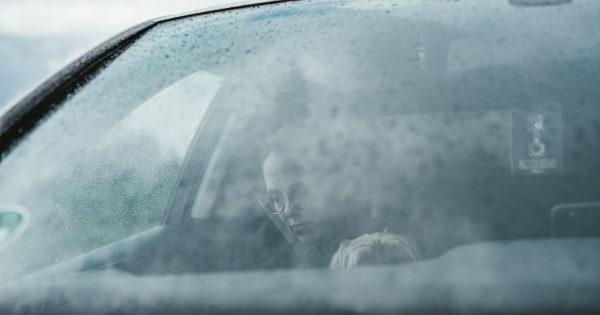 The condition of a windshield is among the first things that most people notice when they look at your car. Just as the engine is vital for movement, the windshield plays a crucial role in your visual navigation.
Whether it is a chip or small crack, damaged auto glass is hazardous and endangers your life and those of other road users. Are you wondering when you should seek auto glass replacement services? Below are the top signs that your windshield needs urgent repair and replacement.
Missing Windshield Parts
If some components of your windshield are missing, you risk causing accidents. First, pests such as spiders and flies will find their way into your car. These pests will be a major cause of disruption and are likely to bring anxiety, which leads to fatal crashes.
Additionally, missing parts are the beginning of bigger problems. More and more components of the glass-shield will be lost in the process. The worst part about it is that the rest of the glass is likely to fall off in the middle of a highway endangering many lives. Look for car windshield replacement the moment you notice a part is missing.
Presence of Cracks
Cracks are undeniably among the most dangerous things that can happen to your car's windshield. Driving a vehicle with a shattered glass increases the risk of getting involved in a road accident.
In typical cases, cracks start out small. If it is anything below 12 inches, an immediate repair is recommended. If these small cracks are left unattended, they are likely to enlarge and lead to a full windshield replacement.
Scratches
Minor windshield scratches will not affect your driving experience. However, if the scratches are left for a long time, the glass is likely to get damaged.
Whether the scratches are natural or artificial, regular windshield repairs ensure that the glass is not completely damaged. In cases where the scratches cannot be reversed, you will be forced to replace it.
Presence of Chips
Flying objects are the main cause of chips on your windshield. The presence of these chips does not necessarily call for auto glass replacement. Chips can be easily reversed when they do not affect the driver's view.
Repairing the chips should be done by experts, or else your windscreen won't last long. In cases where the chips obstruct the view of the driver, consider a full replacement.
Blocked Driver's View
Your view while on the wheels is more important than the horsepower of your vehicle. A slight obstruction can result in a fatal crash. Whether it is a discolored glass or a shattered one, timely replacements will always be the best thing to do.
The inefficiency of Previous Repair Works
Repairing a chip or a crack is sometimes a quick fix that saves you the cost of replacing the windshield. In most cases, windshield repairs are short-lived due to the initial damage, and will need an auto glass replacement.
In other instances, the auto glass repairs are done in a hurry, compromising the quality of work done. This scenario mostly happens when working with unreliable workshops. An incorrectly repaired or fixed glass will need a replacement after a short time.
Preparation for Inspection
Relevant road safety authorities schedule regular checks on vehicles. If your car fails this inspection, you are likely to be penalized, and your license suspended for some time. A shattered windscreen is one of the causes of failed inspection.
Any abnormalities on your windshield are likely to obstruct your view, so you will most likely fail the safety test. To be on the safe side, seek auto glass replacement services and let professionals do their job.
Final Word
Auto glass repair and replacement issues aren't as complex and expensive as most people assume. As a car owner, it is your job to detect any defects and enforce measures to correct these errors. Regularly inspect the windshield to ensure that it is within the minimum standards. For more information on windshield replacement services, contact us today.
Lifetime Warranty Covers Leaks, Defective Parts & Labor
Don't sweat it! Read more here about our warranty and installation care instructions.
Get a quick repair estimate!  We'll take care of your insurance claim too.