The Lynx Services State Farm partnership is in place to provide customers of State Farm a convienent and easy to use solution when you're in need of filing an auto glass claim. In short, Lynx Services specializes in connecting with a network of experience auto glass services through the United States and the help connect insurance companies like State Farm with the most experienced auto glass technicians. And we've been working with them for almost 30 years!
If you want to file the claim on State Farm's website, just visit this link: State Farm Auto Glass Claims.
Your claim will be passed through the State Farm system to Lynx Services, who will then get in touch with the auto glass service provider of your choice.
Once you get to the website, simply select the red "File a claim" Button:

Then they will ask you to to "Tell us what happened." Select the appropriate option.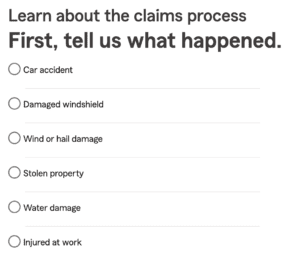 Select "Auto" as your Claim Type.

If you're not logged into your account, they'll ask you to do so.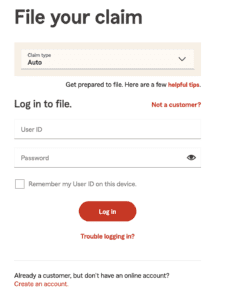 Next, you'll be able to select from your preferred provider. Good news! Auto Glass Services NW is a Select Services provider. This means we're in State Farm's provider network.
You can select us on the site by searching for our name Auto Glass Services NW, or using our phone number: (503)799-3045. You can also search using the zip code of our main offices: 97218
Once you select us and submit the claim, Lynx Services will quickly receive your request and electronically alert us that we can schedule an appointment with you.
In the meantime, give us a call to schedule an appointment, so we can get on your calendar at the best time for you, and visit you to repair or replace your auto glass.
Feel free to call us with any questions! We're happy to help.
State Farm glass claim phone number: (888)624-4410
Insurance Claims Instruction Guide
Select your insurance carrier below to see
instructions for filing your auto glass insurance claim