Reliable Portland Windshield Replacement
Although it can be easy to put off fixes to your car, it's so important that you see a professional immediately, if you're experiencing windshield problems. We promise we'll make the process simple, answering any and all questions you have along the way. We value your time, money, and safety, so we get the job done quickly and correctly.
Don't put yourself at risk, come and see us today! Our qualified professionals will give you a free quote. And you can rest easy, knowing all of our work is covered by a lifetime warranty on parts and labor.
Lifetime Warranty Covers Leaks, Defective Parts & Labor
Don't sweat it! Read more here about our warranty and installation care instructions.
Reasons for Replacement
Your windshield is the protective barrier between you and everything outside of your vehicle, which is why it's so important to make sure it's working as best as it can. Auto glass replacement may seem like a hassle, but it's an important safety precaution. In some instances, windshield repair just isn't enough. Here are some reasons why you might need a full windshield replacement:
Chipping: Depending on the size of the chip in your windshield, replacement may be necessary. If it's larger than a quarter, it's possible that it's too large for a general chip repair. You may think it looks small, but any chip compromises the safety of your windshield and those inside your vehicle.
Cracking: The rule of thumb is that if a crack expands wider than three inches, you'll likely need repair. Speak to a professional about their recommendation, as you'd rather pay for a replacement now, as opposed to when a crack has done significant damage to your car or your health.
Improper installation: If you suspect that your windshield has not been installed as it should be, then it is safer to bring it in and have it checked out. If your windshield is making noise while you drive or if it looks out of place in any way, bring it in to us at Auto Glass Services NW.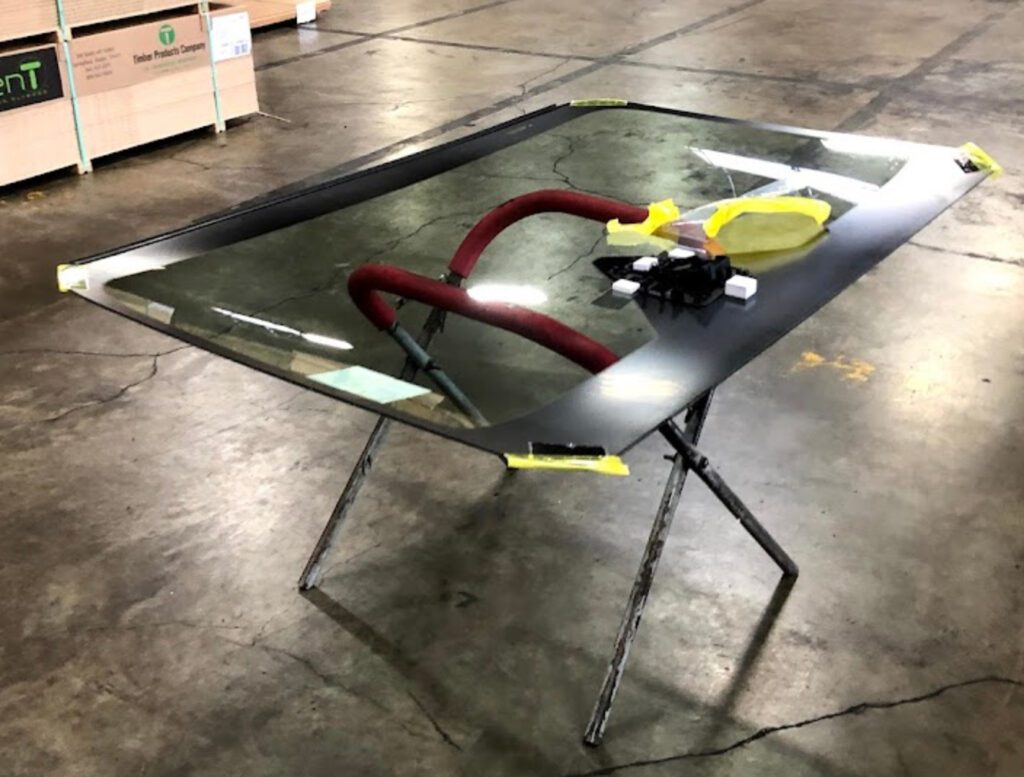 After 25 years of serving the people of Portland, Oregon and the surrounding communities, we've learned how to keep our customers happy!
1.) We'll provide you with a fast, competitive quote for your window replacement or auto glass repair.
2.) We'll schedule a visit to your home or office at a time that's convenient to you.
3.) We'll show up on time with high quality parts and complete the required work in a safe and professional manner.
4.) We'll submit any needed paperwork to your insurance company.
Get a quick repair estimate!  We'll take care of your insurance claim too.
We Are Proud to Work With All Insurance Providers and Third-Party Glass Administrators
As authorized partners of AAA, Allstate, Farmers, Geico, Liberty, Mutual, Progressive,
State Farm, USAA and more, we'll take care of the paperwork for you.