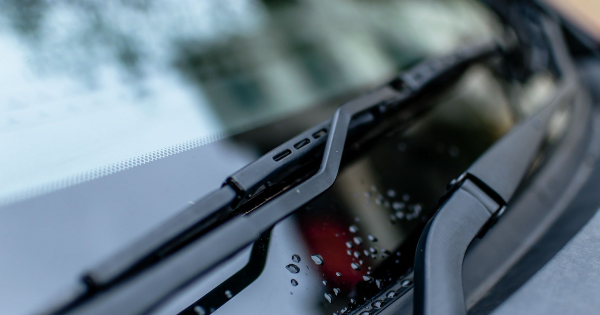 We all know that feeling of dread when a rock or object strikes our car and leaves a crack or chip in the glass. While small cracks or chips — up to 3/4 of an inch — are permitted by federal law, so long as they are three inches from other cracks, they cannot be located within the driver's view. Additionally, if the cracks are larger than 3/4 of an inch, you will need to seek out car window replacement services to either replace the glass or repair the damage.
Some people may think that by using an at-home repair kit they can do this job themselves. However, professional car window repair services warn strongly against trying this, as you could end up with a bigger problem than when you started!
If you have a chip or crack in your auto glass that needs repair, here are two reasons why you should stay away from at-home solutions and leave this job to the professionals.
1. DIY Kits Cannot Repair Auto Glass
One of the biggest reasons to not try this at home, is because a DIY kit simply cannot fully repair the windshield of your car. While the resin or glue may be able to fill in the crack, this is not the same as getting rid of it, and the old adage 'out of sight, out of mind' definitely doesn't apply here. Furthermore, if the crack is large enough, no amount of filler is going to be enough to seal it. What can happen is that when the filler expands enough or breaks off, the entire windshield could crack further or even shatter.
Most professional car window replacement services will tell you upfront if a crack is too large to be filled, as even with a filler the structural integrity will remain damaged. In any of these events, it's best to have a professional look over the damage and give you their opinion on what is best for your vehicle.
2. You Can Make the Damage Worse
When trying to fix something, you definitely don't want to make a bigger problem than when you started. However, this is exactly what can happen if you try to DIY auto glass repair. One thing that can happen when trying to undertake car window repairs yourself is that you may end up with a filler that doesn't spread easily. This could result in needed to press down harder to get it to spread. This added pressure could further crack the window and even shatter it if the integrity is compromised enough. If this happens you'll be thankful for car window replacement services that make house calls!
Some things are best left to the professionals, and windshield repair is one of them. If you have a car window or windshield that needs replacement, don't waste your time (and money) trying a DIY solution that can end up being more trouble than its worth. Instead, reach out to a professional and get the quality repairs that you need.
Lifetime Warranty Covers Leaks, Defective Parts & Labor
Don't sweat it! Read more here about our warranty and installation care instructions.
Get a quick repair estimate!  We'll take care of your insurance claim too.